Jekyll Brewing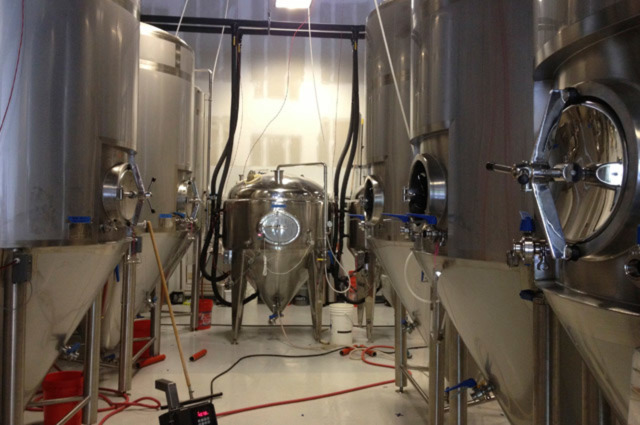 One of the state's newest — and smallest — microbreweries, Jekyll Brewing is named after the Georgia island where the first Southern brewery was located. Jekyll translates the South's rich history and relaxed atmosphere into beverage and business style, running a 10-barrel brewhouse out of one packed warehouse. There are only five beers to choose from, but those have been handcrafted "from front to back" by the two co-owners.
Saturday October 7, 2017 08:00 AM EDT
Work hard, play hard is the name of the game at this Jekyll Brewing event. Start your morning with a workout led by Life Time Fitness' Tonita Minarcik, and then reward yourself with a 16 ounce core Jekyll beer or a 10 ounce taproom exclusive beer. The bar will remain open for guests to hang out and ...
Cost: $20
Tuesday October 3, 2017 07:00 PM EDT
Join a team and get creative for the opportunity to take away a cash prize. Team up with new friends and tackle a set of Legos to build whatever you desire, while sipping on Jekyll Brewing beers. The top team will take home the cash, and prizes will be given out to second place winners. 
Cost: $5
Friday December 13, 2013 07:00 PM EST
East Coast lovers of acoustic indie folk pop will be delighted to hear that singer-songwriters Olivia Mancini and Antonette Goroch. New York- and California-based, respectively, Mancini and Goroch have already brought their unique, yet complimentary, takes on contemporary indie folk to Europe and Ca...
Cost:
Hours
Monday: Closed
Tuesday: 4:00 – 9:00 PM
Wednesday: 4:00 – 9:00 PM
Thursday: 4:00 – 9:00 PM
Friday: 4:00 – 9:00 PM
Saturday: 12:30 – 9:00 PM
Sunday: 12:30 – 6:00 PM