Three Taverns Craft Brewery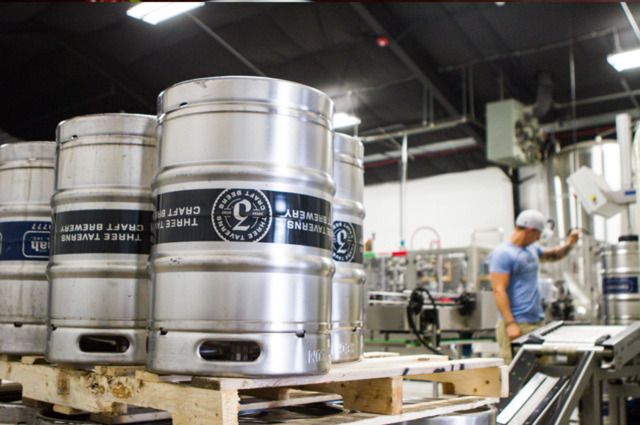 Three Taverns bills itself as the only traditional Belgian-style brewery in the Southeast. Offerings include Single Intent, an award-winning Belgian-style single, and Theophan the Recluse, an imperial stout. Tours are for those 21 and up only.
Saturday July 2, 2022 12:00 PM EDT
Categories: Beer
Join us at Three Taverns in Decatur for a fun popup market featuring 20+ local artists, wood fire pizza & good beer! Fun starts at 12PM and is FREE to attend!
Cost: Free
Friday August 12, 2022 06:30 PM EDT
As a modern Americana music project, Buttered Bourbon performs "lounge folk," a blend of jazz, blues, bluegrass, and mellow rock music. Buttered Bourbon features MJ Schindler on ukulele, guitar, harmonica, keyboard, percussion, and vocals. Often performing solo as a one-woman band, MJ also collabora...
Cost: Free
A Night On Ponce is the result of curiosity run amok. What if we switched out the Belgian yeast in A Night In Brussels IPA for an American ale yeast? We did, and the result was an entirely different beer, one that brings out the lush notes of citrus fruit inherent in this hop-forward style before ta... |
more...
Hours
Monday: Closed
Tuesday: 4:00 – 10:00 PM
Wednesday: 4:00 – 10:00 PM
Thursday: 4:00 – 10:00 PM
Friday: 3:00 – 10:00 PM
Saturday: 12:00 – 10:00 PM
Sunday: 12:00 – 8:00 PM